We have room for one more demo or lightning talk this month - please let me know if you would like to talk about something or demo something?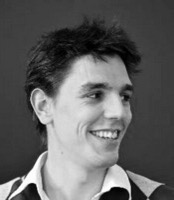 Migrating a development team to VIPER with Jean-Étienne
Jean-Étienne will be performing a reprise of his YOW! Connected talk about migrating a development team to the VIPER architecture. Come along and learn how not to make the same mistakes :) If you've never heard of VIPER, there's a good primer on objc.io: Architecting iOS Apps with VIPER
_Lightning Talks/Demos
_[new] we have a demo from Alexander of his SpriteKit game for tvOS
We're at our usual digs thank's to Atlassian again this month. For the first time in a few months I will actually be there—hooray!
When: Thursday October 15th, 6:30pm
Where: Atlassian (Level 6, 341 George St, Sydney, NSW, 2000, Australia) Look for the Westpac building opposite Martin Place (next to the old Virgin Megastore) and since the bank will be closed there's a side entrance to access the lifts on Wynyard St.